Green Clean!
10/22/2018 (Permalink)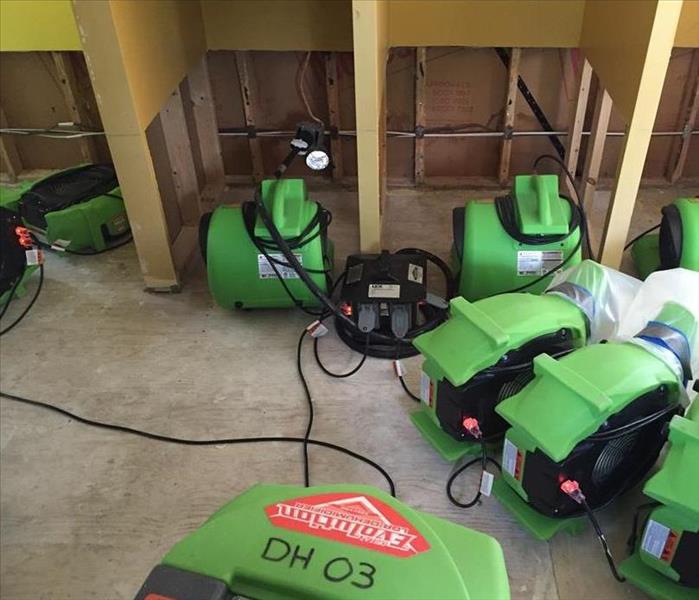 The SERVPRO of Burlington/ Middlebury is going "GREEN"!
Everyone knows that SERVPRO is Green. Our franchise has green emergency service vehicles, our employees are dressed in green, and all our restoration equipment is green. SERVPRO of Burlington/ Middlebury is taking it one step further in 2018. Our teams will have access to "green" environmentally friendly chemicals!
SERVPRO of Burlington/ Middlebury will now have the option to use Carpet & Upholstery Green Clean (chemical #251) on all commercial and residential properties. This product is pH Neutral, biodegradable, and contains zero phosphates, solvents, dyes, or fragrances.
SERVPRO will also be using All Surface Green Clean (product #250). This product is pH neutral, contains no dyes or fragrances, and is non-toxic / phosphate free. All Surface Green Clean is volatile organic compound compliant and rapidly biodegradable.
The last new product we would like to introduce you to is the Window Green Clean (Product #249). This glass cleaner is environmentally friendly, volatile organic compound compliant, rapidly biodegradable, and is premixed with soft water to eliminate spotting and streaking.
For more information about "green" products, visit our website @ SERVPRObtv.com or visit http://www.epa.gov/dfe/
Don't forget, our advice and opinions are always free! Call our office at 802-497-1101 to see how SERVPRO of Burlington/ Middlebury can help you today.