Nicotine Damage requires extra care!
6/3/2019 (Permalink)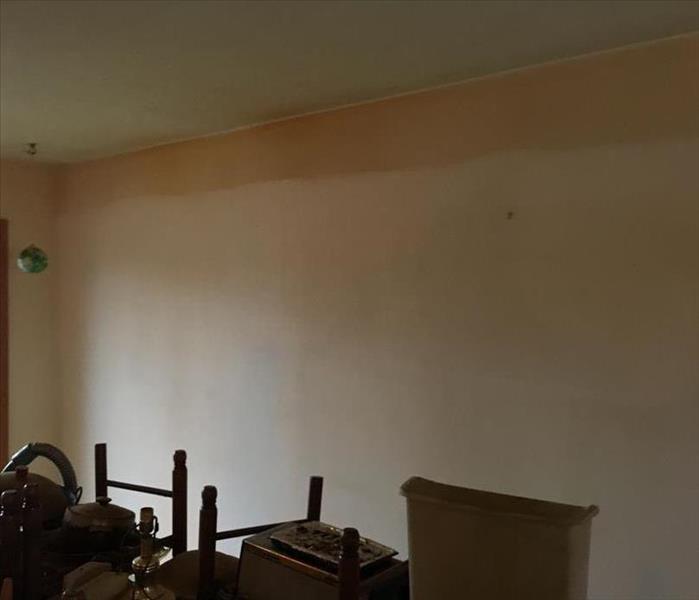 Acquiring a home through purchase or inheritance in Vermont can mean cleaning up the accumulation of dust, in many cases. Older homes can also hold thick films of smoke residue from cigarettes, cigars, and pipes. Painting over these often suffices in covering the discoloration nicotine can cause, but not in all cases.

When inspecting your home for its condition, finding nicotine stains might not seem as bad as most cases of fire damage in Vermont. However, the way smoke travels within a home can mean that nicotine became trapped in areas that you might not expect. SERVPRO's specialists look at nicotine stains on walls, ceilings, and other structural elements like smoke from a fire. While the fire might not exist in the traditional sense, every time someone lit a cigar or other nicotine-producer, a bit more staining occurred.

Depending on the severity of staining, we use different techniques. Dry sponges can remove residue, as can misting with a liquid agent that dissolves sticky substances, which is then wiped away, along with the nicotine and tar. Heaver staining might have become permanent, requiring us to apply primer before repainting those surfaces.

Nicotine can also affect vintage and older furnishings. Rugs, draperies, and upholstered furniture from years gone by can retain nicotine and other components from cigarettes. Not only does this dull the appearance of these textiles, but it can also produce a musty, unpleasant odor. We clean these items with gentle methods that do not damage older textiles but still provide effective results.

When heirloom items take on odors like this, we can deodorize them in specially made chambers where ozone, thermal fogging, or other methods can eliminate the substances that cause the offensive odors. We also use these methods on areas of the home, when needed, as these provide excellent results.

SERVPRO of Burlington/ Middlebury works throughout Vermont. Call us when you need professionals with extensive experience in the elimination of fire damage from your property. Our 24-hour services number is (802) 497-1101, which we answer every day of the week, including all holidays.