Here to help Vermont small business owners!
11/25/2020 (Permalink)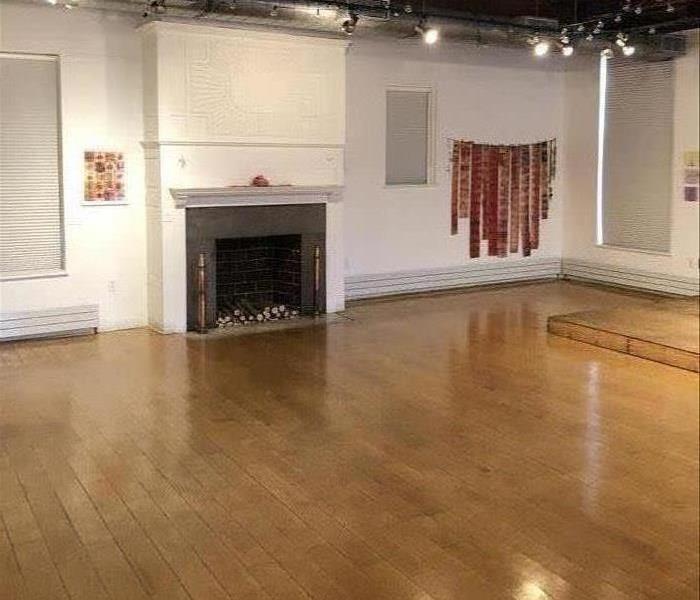 In order to preserve type of space you need to have the SERVPRO of Burlington/ Middlebury at the ready!
Many potential threats could always lurk during the extreme weather expected during the winter months here in Vermont. Biting cold snaps rarely deter travelers from stopping by your bed and breakfast as they take in the sights of New England in the winter. However, flooding in your accommodating house can lead to cancellations, bad reviews, and damaging publicity. Our SERVPRO professionals can help you to manage these emergencies quickly to reduce the spread and severity of the situation when possible.
While snowmelt alone can lead to some compromising flood damaged homes and businesses, there are more direct paths for substantial water losses. The more aware you are of your B&B's potential inadequacies in areas like insulation, the better able to protect it from these debilitating disasters when conditions become ideal for permitting them.
Ice Dams
It is always ideal to ensure that your bed and breakfast stays adequately heated for the patrons using your facilities for the evening. Inadequate insulation on the attic floor can make heating your upper rooms a challenge but also overheat the attic space, which can lead to ice damming on the roof. This phenomenon is a result of melting snow by heating the roof internally in frigid temperatures outside. This frozen dam continues to back up, damaging shingles and allowing water to flow back into the property.
Frozen Pipes
The basement area of your property is often the most susceptible to freezing, and when pipes burst, it can be impossible to provide adequate service to your guests. Our SERVPRO professionals can help with fast water extraction and drying techniques, but this cannot recover damages fast enough to preserve a ruined reservation. It is important to know the condition of your pipes and how well insulated they are against cold snaps.
Water loss incidents inside of your bed and breakfast can be damaging to your reputation. We're Faster To Any Size Disaster, so if you are already dealing with a flood loss in your business, we work to make sure that it does not affect more of your reservations moving forward. It is our business to get you back in business, and our SERVPRO of Burlington/ Middlebury team can help by calling (802) 497-1101.