Proper equipment makes the job better...
5/13/2021 (Permalink)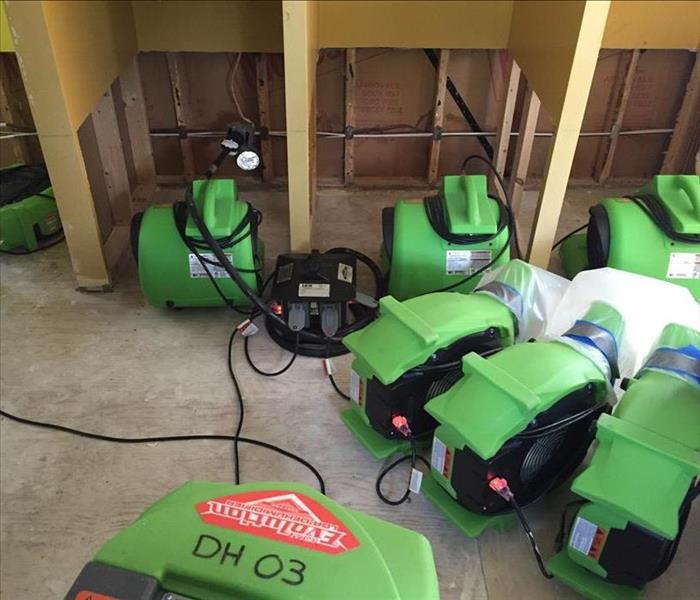 This may look like a lot of equipment in one space, but it's drying above and below the floor and ceiling as well!
Proper water damage equipment placement is key to successful drying of any structure. there are many types of dehumidifiers. The different types of dehumidifiers we use are:
Refrigerant Dehumidifiers
Desiccant Dehumidifiers.
These dehumidifiers remove moisture from the air at different rates and use different process to remove the moisture from the air and water damaged building materials. The goal of a dehumidifier is to efficiently aid in the drying process by removing the excess moisture and humidity associate with water damage. dehumidifiers are key to our success. we service our equipment frequently to ensure proper performance. If your equipment is not working properly, your drying job will take longer. We want to dry jobs efficiently and be able to give the customer their home/business back to normal as quickly as possible.
If you experience a water damage, make sure you call the professionals. SERVPRO of Burlington/ Middlebury are here to make it "Like it never even happened."