3 Major Types of Fire Damage
2/8/2017 (Permalink)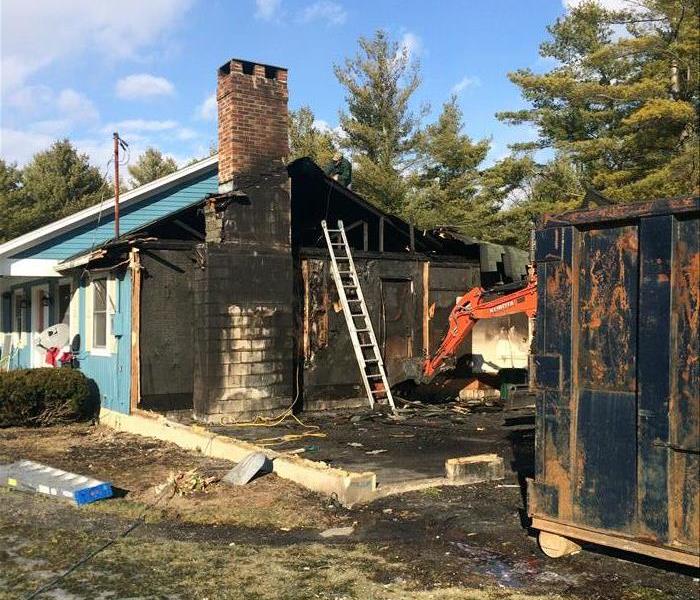 The professionals at SERVPRO of Burlington/Middlebury have the skills, knowledge, tools and experience to get your home restored quickly!
Fire damage has more than one face. The actual burning of a building's structure is the first thing to come to mind, but the consequences linger even after the flames are extinguished. Learn more about the different kind of damage from SERVPRO of Burlington / Middlebury, located in Williston, VT.
The 3 Types of Fire Damage
1. Damage From Flames
Did you know there are multiple kinds of damage from flames? Fire burns differently depending on its cause, and the damage from one started by an electrical issue may look different from one that resulted from cooking oil. A restoration specialist will have to work accordingly to make sure the structure of your building is intact and safe for you to inhabit.
2. Smoke Damage
The effects of smoke last well after the air clears. Not only does smoke damage discolor the surfaces in your building with ash, but it also leaves strong and unpleasant smells behind. Fortunately, a restoration company can remove the remnants of smoke damage.
3. Damage From Other Substances
Fire opens a building up to a variety of vulnerabilities. The water used to extinguish a blaze leaves its own mark, with water stains or mold becoming a real possibility. If chemicals were involved in the fire, these need to be cleaned up so as not to be a continuing danger. Holes in the outer walls of a building can also lead to rain and outside debris getting in, all of which have to be dealt with.
If your home or business has suffered fire damage, SERVPRO of Burlington / Middlebury is there for you. Call them at (802) 497-1101 for 24-hour emergency service from a trusted part of the community. More information about their fire restoration services is available on their website.